We have a vision to help young children learn. We believe in fun. We believe in connecting lives 

We host an annual walkathon and treasure hunt built on the core idea of supporting underprivileged individuals through learning.

In 2020, we raised funds to support children's English learning throughout 2021 at the House of Blue Hope, The Marzia Golden Manor, and Kind Heart Africa.
How do we work towards our cause?
Uhuru Walk's Community Service Program facilitates support for 3 orphanages - House of Blue Hope, Marzia Golden Manor and Kind Heart Africa. Our present initiative is towards inculcating English literacy and fluency in the children from these homes via weekly classes run by volunteering teachers. Our areas of focus include improving spoken and written English, in order to bridge the literacy gap and break the cycle of poverty.
Why is it called 'Uhuru Walk'?
Uhuru is a Swahili word (from the Arabic root Hurr), meaning Freedom. Our goal and aspiration is to pass the essential tools of learning to these young children so that their foundation is strong as they progress through higher levels of learning, leading to a more aware, more knowledgeable and more skillful nation in the future.
What is the annual Uhuru Walk event?
Uhuru Walk's annual event is home to 700-1000 participants, featuring a walkathon, treasure hunt and cycling event. Uhuru Walk 6 was held on 13th December 2021, beginning and ending at Masaki Sports Park.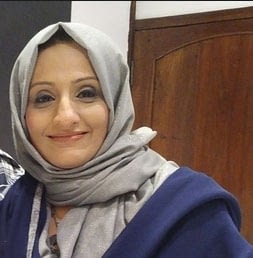 Gulbanu Suleman
Registrations and Reception Chief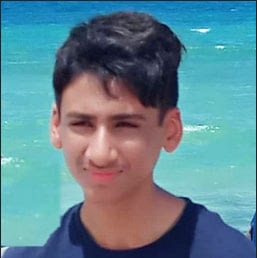 Steve Meraboli has said, "A kind gesture can reach a wound that only compassion can heal". With Uhuru Walk, I can give that kindness and compassion to those that need it.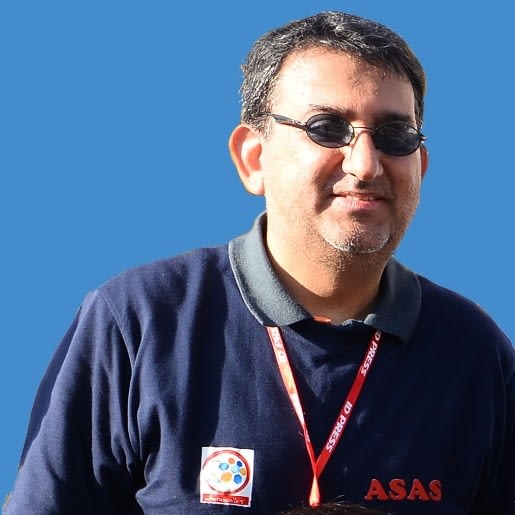 Mohamedarif Suleman
Uhuru Walk Founder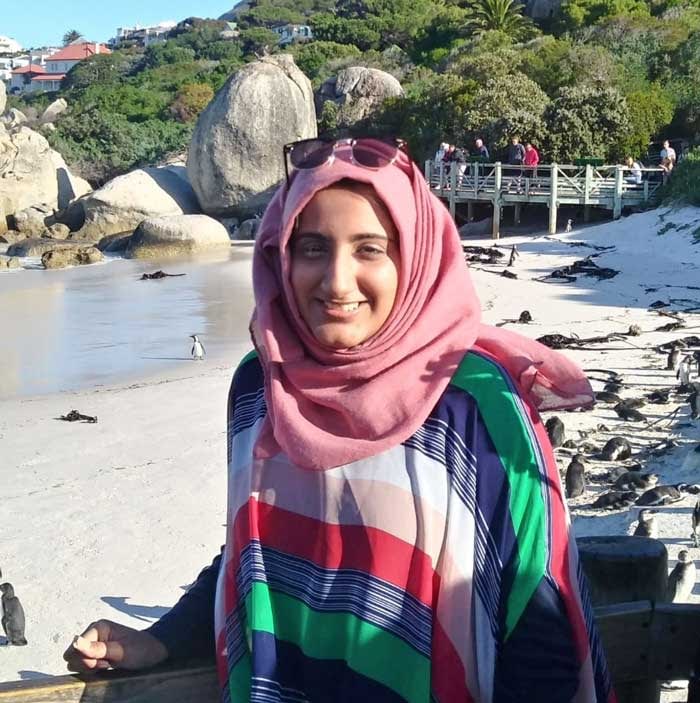 Saleha Suleman
Team Leader
Malika Jaffer
Sarah Champsi
Mohammed Padhani
Hashneet Matharu
Sayyeda Dewji
Kaniz-e-Fatema Khimani
Hussein Alimohammed
Uhuru Walk is a progressive social event that motivates people to go out to help the vulnerable and needy young people to access one of the basic human rights - Education. Indeed, this is service beyond the traditional self. Let's all think out of the common box and serve other for common good and social justice.
Mr Cornelius Kariwa
Advocate
I thoroughly enjoyed Uhuru Walk 3. It was well organized, with a variety of other activities included to make it more exciting, such as the treasure hunt and the extra bonus fun competition at the end. There was security for walkers, water points, Asas milk for all, food stalls and lots of winners. Photographers capturing our moments while we walked, making us feel special. Well done and all the best for Uhuru Walk 4. Those of you who missed it last year, don't miss out this year!
Mrs Umehani Tapya
Uhuru Walk 3 was an awesome experience for me. It was my first walk and I really enjoyed it. I truly appreciate the hard work put up by the organizing team. The treasure hunt was lots of fun and challenging. I still cherish the memories I had during the walk. Can't wait for Uhuru Walk 4!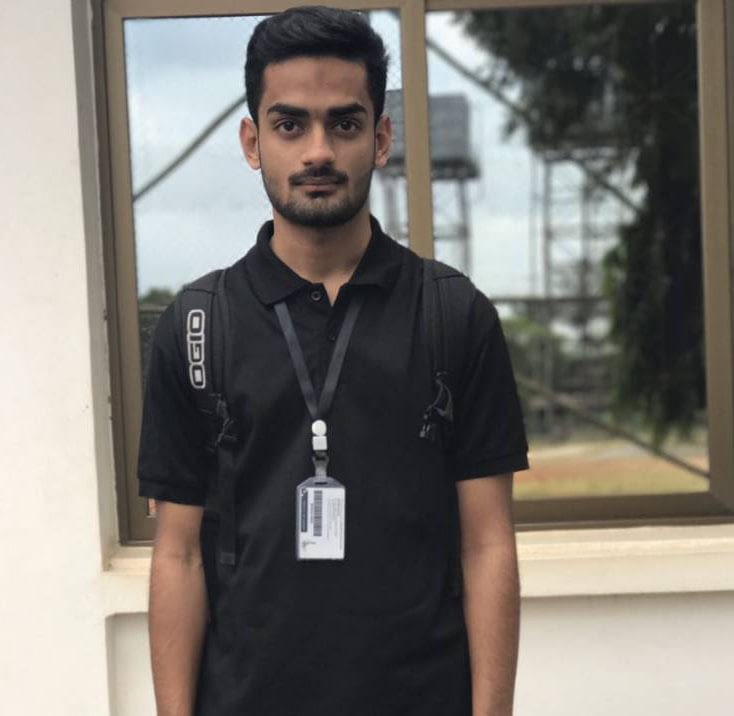 Orujul Hassan
Student, MUHAS
The treasure hunt was more like a thriller movie, where you think you've almost made it, but you're not even close. With a will to win, we'd set off to a very exemplary experience. Lots of fun!
Uhuru Walk was lively and energetic. As a walker last year, I enjoyed the walk and treasure hunt, having no idea how much time and effort the organizing team put into making Uhuru Walk a huge success, which made everyone enthusiastic to participate. This year, I'm proud to be a part of this growing family & really look forward to working with all of them. And more importantly, to serve for the Almighty.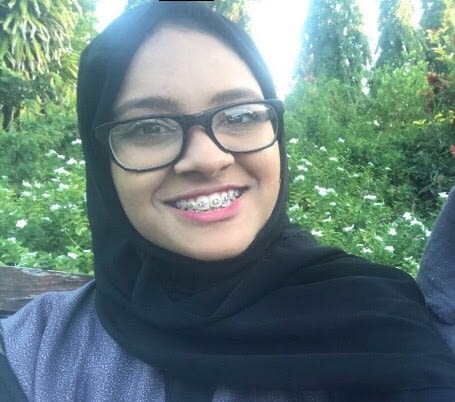 Sakina Murji
Student, Almis
Uhuru Walk 3 was the first time I took part in a walk and I thought it was going to be like a regular walk, but I was clearly mistaken. It was a walk with enough power to make people form bonds and socialize. Along with that, I had a lot of fun participating in the treasure hunt. Yes, it was tiring but like they say, "no pain, no gain".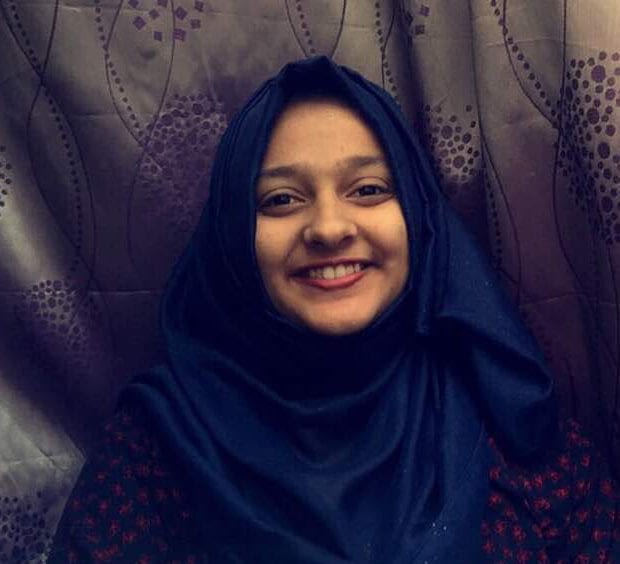 Shahezanaan Rai
Student, Almis
May Allah (swt) reward you abundantly for everything you do to give back to the community
Abbas Amirali
Uhuru Walk has been an amazing experience. It's absolutely amazing how much hard work the volunteers and the organizing team put in to make the event a success. The treasure hunt is the best part where it includes all kinds of activities for the participants to have fun and make memories
Sukaina Mohamedali
Student, Mohawk College
I had a very amazing and a memorable time in Uhuru Walk, it gave me and my friends a platform to have fun and make memories together, it was a very good chance to meet new people and greatly socialise with every kind.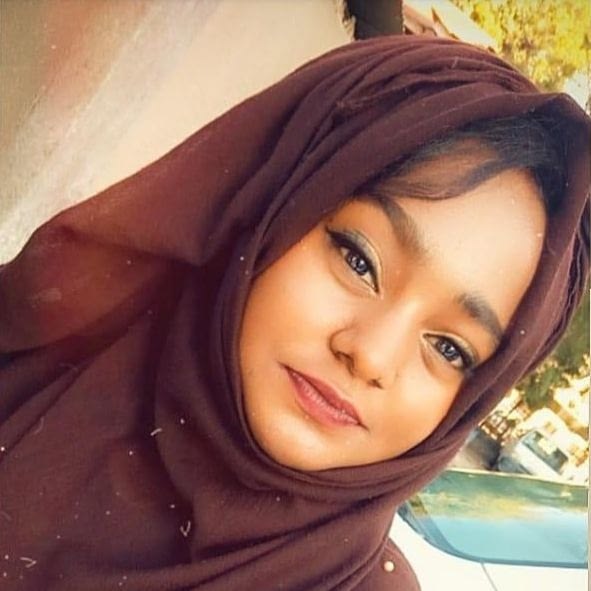 Tayyeba Okera
Student, Manjano Beauty Academy
Uhuru Walk turned my weekend into such thrilling fun! The competitions and especially the Treasure Hunt brought together my friends and I and was a great way for us to work together. My high school - DIA, won the Inter-Schools Cup too. I love how many prizes Uhuru Walk gives out every year. It's an event not to miss!
Lamiya Hassanali
Student, Seneca College
I had a really good time with my friends and it was even more fun in the treasure hunt and I really enjoyed
Mujahid Roshanali
Studetn, AAC
My experience during the uhuru walk can be described in one word "blissful" whether it was watching people get together to voice out a cause or just knowing im a part of a larger goal it brought bliss within me.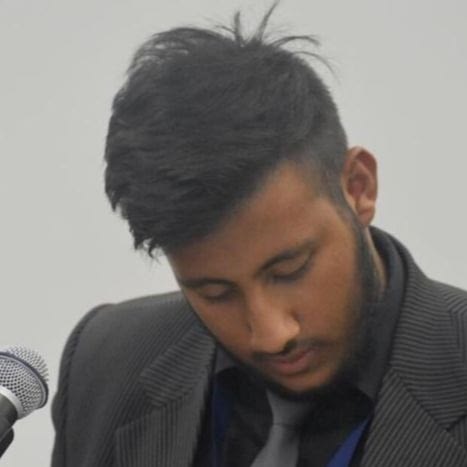 Hassan Dewji
Student, ALMIS
Uhuru Walk, is not merely a walk, it's a message, a message that will echo for generations to come. Serving education to the less fortunate, is the best way to give back to our communities. UhuruWalk has always been an amazing experience for me and my family, being part of it for the last 3 years has been rewarding, the treasure hunt let's your family/friends have fun and bond together. It's a must go to event! Don't Miss! Weldone #TeamUhuruWalk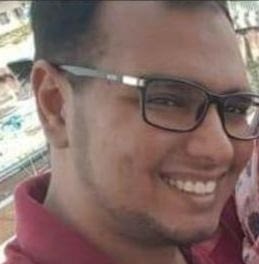 Sajjadabbas Esmail
Account Manager, Union Trust Investments Ltd
When you give to others, you get way back more than you imagined. Uhuru Walk provides a very unique concept that addresses the real plight of education for the very young of our society. Xpress Rent A Car is delighted to support this cause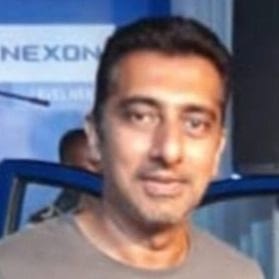 Mohamed Khatau
MD, Xpress Rent A Car
Uhuru Walk was an amazing experience and being a participant I really enjoyed the walk and the treasure hunt as it was organized really well. Also I would always be a part of this being a participant or the volunteering team as it is for the good cause.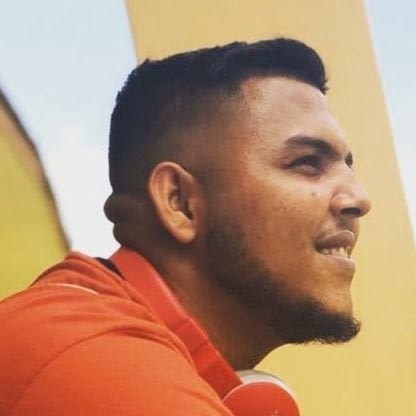 Zamanabbas Kanji
Head of Financial and Accounts Department, G.Y Hassam & Co Advocates
Uhuru Walk taught me an important lesson - Gratitude. As I walked to support the less fortunate I pondered upon how lucky I'm and how thankful I should be for what I've & I am grateful to be part of such a cause.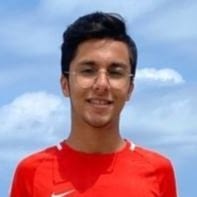 Sibtein Fazal
Student, AKMSS
I would describe my experience in Uhuru Walk being mystical, participating in an event full of joy, coming together on a beautiful day to support a good cause
Extremely productive It was a great experience with much fun, well organised and a never exhausting walk Hoping to see the upcoming walk soon!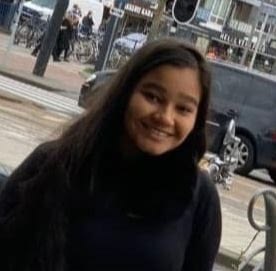 Tejasvi Shah
Student, ALMIS
Sure winning the exciting and mind-boggling treasure hunt would have been amaziing, but merely being a part of such a noble cause is a victory on its own. I will never forget my experience at Uhuru Walk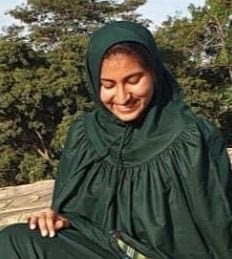 Amatullah Ghor
Student, ALMIS
I believe the message and importance of Uhuru Walk is clear..awareness. We all need to work together and collaborate to strive towards whats best for the community and from my own personal experience, it has been quite an eye opener indeed.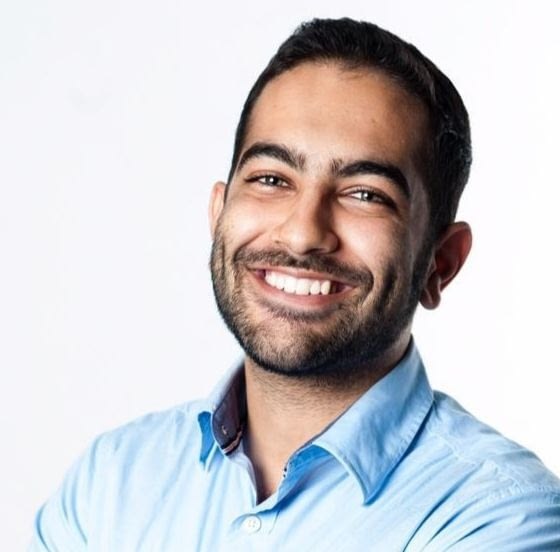 Shaukatali Hussein
Technical Director, Robotech Labs
I have been associated with Uhuru Walk pretty much since its inception; through Studylink and at present with S3 Education. It gives me immense joy to see how much the event has grown from its early days. This just goes to show that when you have a good cause and clear goals, people will join in. Hope the event continues for many years to come and looking forward to "walk" with the team towards making this world a better place
Altaf Daya
Director, S3 Education
It was a great experience exploring the new environment with Uhuru Walk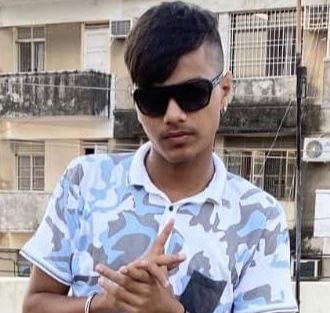 Sumeet Ramji
Freelance Artist
Lots of fun! Uhuru Walk was lively and energetic. As a walker last year, I enjoyed the walk and treasure hunt, having no idea how much time and effort the organizing team put into making Uhuru Walk a huge success, which made everyone enthusiastic to participate.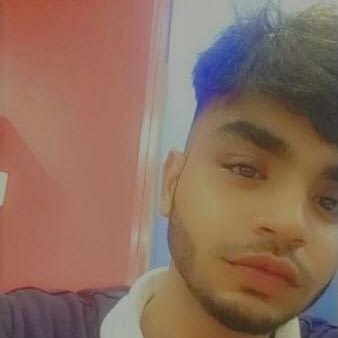 Adil Jalali
One word- Networking. It was really interesting meeting people from different backgrounds for a common cause and interacting with them, It was truly unforgettable.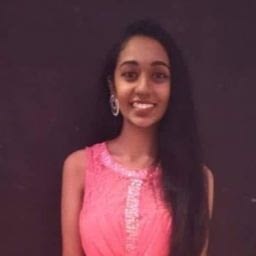 Jaimini Govindji
Student, SRSS
Uhuru Walk is a big step to support a noble cause. I must say this is a pursuit to provide service to humanity.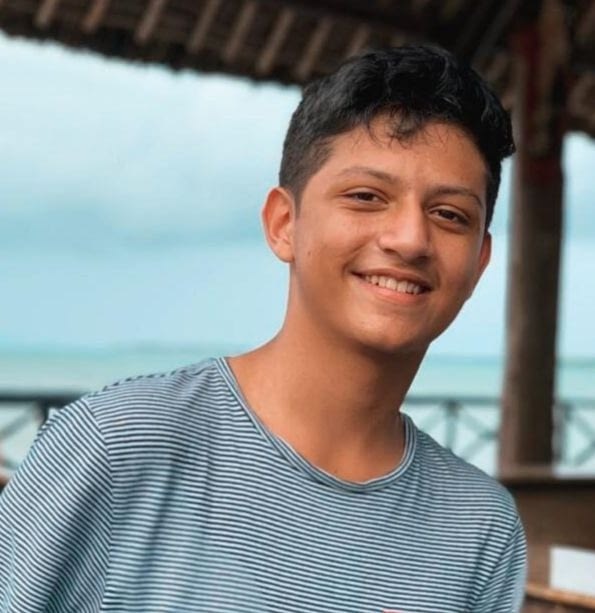 Absolutely Amazing, that was how my walk went. So I had been to the second Uhuru Walk and I was impressed by how people were so united towards one cause, it really gave me happiness to be a part of that cause too Overall it was a memorable event, and definitely would love more people to get involved and be aware of how one feels after the walk, you feel like maybe yes I have done something good and it gives you happiness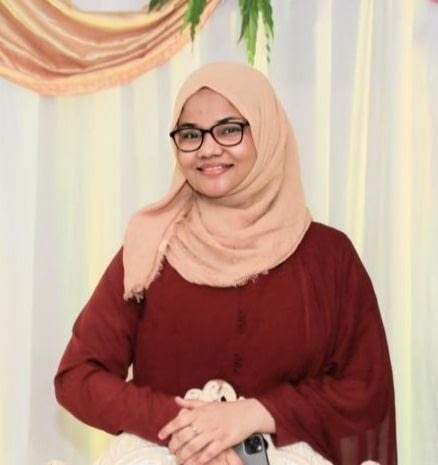 Individuality has made a great impact on our country and created thousands of introverts. Simple events such as Uhuru Walk has broken the barriers and allowed various people to gather up together despite the colour, caste, nationality, or religion to have a great walk towards joy. Hundreds (probably thousands) people gave there precious time to participate in such an event that made the glance of the walk spectacular and magical. I won't regret participating in such an event for my lifetime. And if possible would take part each year. Shout out to Uhuru Walk for making my day and experience outstanding.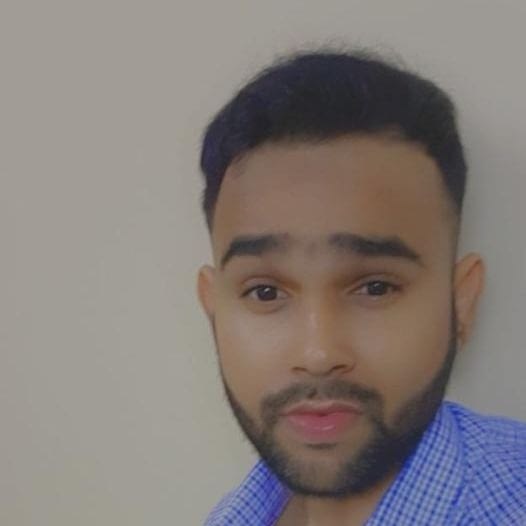 Muzammil Abdulla
Student, FTC
My experience during Uhuru Walk can be described in one word - Mesmerizing. Uhuru Walk does not only mesmerize the youth but also the elderly to engage and socialize for a noble cause in a fun and exciting way. It gives a great opportunity to bring the best out of today's generation.
Bansi Divecha
Student, Emerson Education
Walking for a cause and walking with a purpose. The simple definition of uhuru walk. Fabulously organized with amazing, never ending fun. A walk with unforgettable memories.
I believe that the poor deserve an education too. That's why I walked for charity to support my community and I congratulate all those who did the same.
Fazal Bhimani
MD, The Office Furniture Zone
It was a very fun and entertaining event. Enjoyed alot especially the group treasure hunt events which was a nice touch to it, would surely take part again and support the cause!
Neelkanth Govindji
Student, Nirma University
One word-Enrapture. Uhuru Walk gave me an amazing joy of meeting old friends and making new ones and most important being a part of such a noble cause
Simrane Valgi
Student, ALMIS
I was quite fascinated by the entire concept of the treasure hunt and the walk. I'm glad I took part in it because the event was so inspiring. It helped me developed many new skills- adroitness in focusing on my aim, patience, practical thinking and time management. I was indeed very astonished and gratified to see how everyone present there was socializing with each other and how teams were ambitious about the event. I made memories that I will cherish forever and I hope such events are organized more often for everyone to come together and make more memories.
Yash Hirwania
Senior Associate and Audit Manager, National Board of Accounts and Auditors
I became aware of Uhuru Walk through one of the young people, barely out of high school herself, who is involved in its organisation. Seeing the dedication, commitment and hard work this project inspired in her and other youth involved made be want to be a part of it. Early childhood development is such a crucial topic for every person, and increasing awareness and access to information and resources is vital
Amaechi Nduka-Agwu
Counseling Psychologist, Premier Care Clinic
The Uhuru Walk last year was an amazing experience. From taking part in the treasure hunt searching for clues down the streets which was an adventurous experience and also knowing the motive behind the uhuru walk was for the benefit of the needy children which made me feel very happy, grateful, had lots of fun and enjoyed being part of the event.
Trishala Mangeshkar
Student, Power Computers
Uhuru Walk was one of the best walks I have ever experienced. It felt really good to getting to know new people and meeting my old schoolmates. We helped people by giving them food and they were so grateful and that made our heart fill with loads of joy. I enjoyed this event to the max and it was great being a part of it.
Dhruvi Samji
Student, Emerson
I wanted to thank the Uhuru Walk team for coordinating such a fantastic event. You guys are AWESOME!! It was definitely a funfilled event and we thoroughly enjoyed ourselves. The rules and the clues were really fun and well planned as well and honestly, couldn't ask for anything more.
Meetal Gohel
Student, FBTC
An event with exciting activities full of fun & competition, the social event motivating the vision to help young children learn. An effort by the Uhuru Team worthy for Praises & blessings from the Almighty.
Zaaminali Ladha
Manager, TRONIC
Uhuru Walk 5 was an amazing and interesting experience as I had a lot of fun and it was also for a good cause
My Uhuru Walk experience cannot be expressed in words because this was an experience full of feelings and not any random kind of feelings, those feelings were of joy and excitement. This walk was a walk I will never forget, I met new people, made many friends and had so much fun. No one can understand this feeling until and unless they experience it themselves.
Narjis Virani
Student, Seaquam
My experience during the Uhuru Walk can be described in one word - euphoria. Seeing people come together for a good cause is a euphoric experience on its own, especially when you share such moments with your family and friends.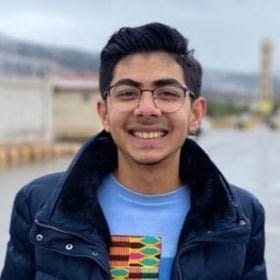 Azhar Alishan
Participating in the Uhuru Walk was a very motivating experience. The walk provided us with a platform to raise awareness amongst others simultaneously sparking people's curiosity about the cause and hopefully inspiring them to give to the cause. A number of us wish to support our community yet are not able to due to numerous reasons, however, this walk proved that there are multiple ways through which we can play our part in contributing to a good cause
Krupal Mistry
Student, AKMSS
The Uhuru Walk has been an amazing experience, from spending quality, fun and outdoorsy time with my friends to taking up a challenge together and supporting various Organisations for a good cause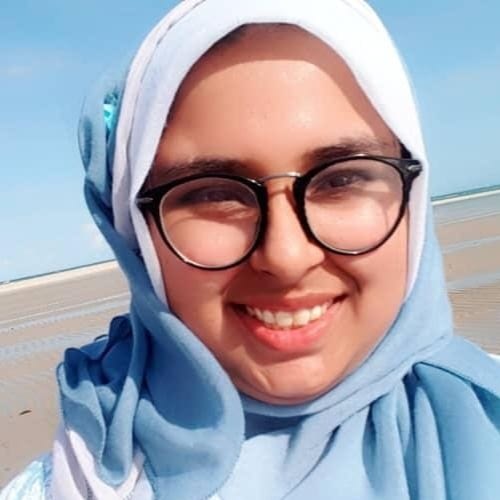 Sarah Khamisa,
Student, DIA
I volunteered to be part of the organizing team for Uhuru Walk two years ago, in 2018. Honestly, it was one of the most memorable experiences I have had. With all the meetings and chores came all the fun, amazing memories and new friends I made. It was super awesome to see so much dedication and commitment from everyone involved and I was so glad that it turned out to be such a success!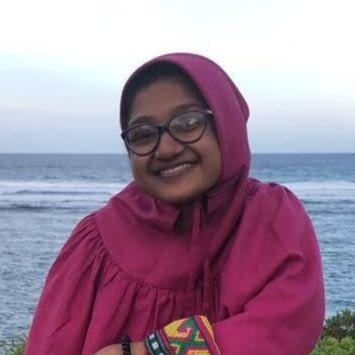 Huseina Nurbhai
Student, UWC of East Africa
Uhuru Walk amplified the start of a journey towards building bright futures for the children who need it the most. It's an amazing event hosted annually and I recommend every individual who can partake in this walk to do so; there's a lot to take back from this event most importantly, living up to the motive as to why Uhuru walk was formed in the first place. Care, provide and make the best for our future leaders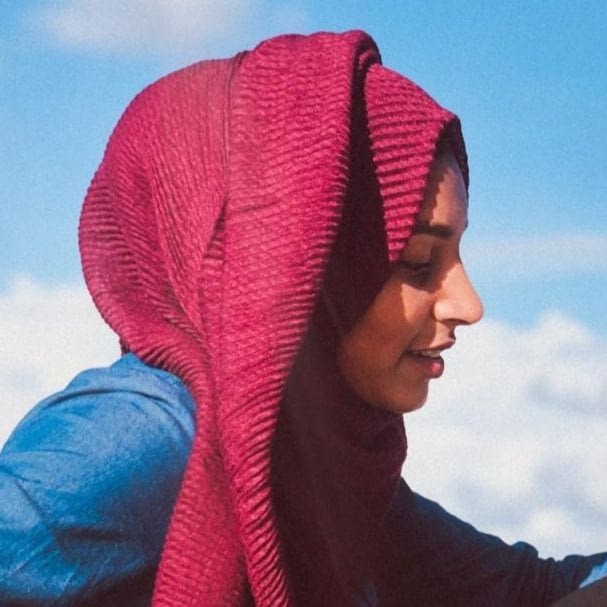 Fatema Lakha
Hih School Graduate, ALMIS
Call Us
+255 755 276750 / +255 789 532602
Address
5 Mfaume Street, opp SIDO, off Fire Station Road, Upanga West
Email Us
info@uhuruwalk.org